As a bookworm I can't tell you how happy it has made me to see reading grow in popularity!
First by Oprah when she launched her book club (Oprah's Book Club) circa 1996 & then it blew up with many celebrity book clubs. Here are just a few A listers with their own book club Emma Roberts, Reese Witherspoon, Emma Watson, Jenna Bush, Kaia Gerber, Shonda Rhimes, Sarah Jessica Parker, Florence Welch & many more!
Here are some of my favourite books in no particular order
The Magical Strings of Frankie Presto, Mitch Albom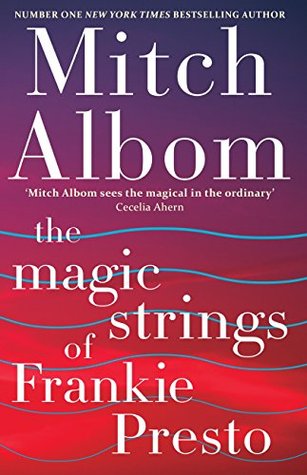 Oh this is such a magical and lovely story which gives me Forrest Gump vibes.
"Talent is a piece of God's shadow, and under that shadow, human stories intersect."
A Spanish war orphan born in a burning church & raised by a blind guitar teacher, Frankie Presto was gifted with extraordinary musical abilities that shape not only his life but the lives of those around him. At the age of nine years old, Frankie meets the love of his life Aurora; that same day, civil war tears apart his home and he is sent to America.
Relying on music to survive, Frankie's talent weaves him through the musical landscape of the twentieth century, from Detroit's jazz scene and the Grand Ole Opry, to Elvis mania and Woodstock—all the while searching for Aurora.
As his fame grows, Frankie finds love, friendship, and celebrity. Even so, his gift becomes his burden, driving a wedge between him and his beloved Aurora—now his wife. Overwhelmed by life, loss, and the power of his strings, Frankie disappears for years, only to re-emerge in a spectacular and mysterious farewell.
It Ends With Us, Colleen Hoove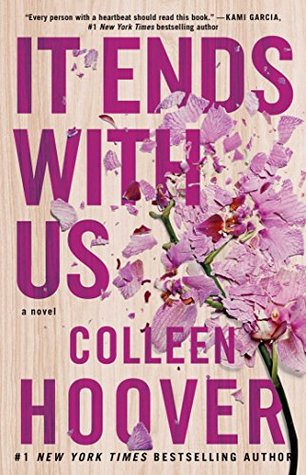 I cried, this book was so powerful and moving A MUST for everyone.
Lily hasn't always had it easy, but that's never stopped her from working hard for the life she wants. She's come a long way from the small town where she grew up—she graduated from college, moved to Boston, and started her own
business. And when she feels a spark with a gorgeous neurosurgeon named Ryle Kincaid, everything in Lily's life seems too good to be true. Ryle is assertive, stubborn, maybe even a little arrogant. He's also sensitive, brilliant, and has a total soft spot for Lily. And the way he looks in scrubs certainly doesn't hurt. Lily can't get him out of her head. But Ryle's complete aversion to relationships is disturbing. Even as Lily finds herself becoming the exception to his "no dating" rule, she can't help but wonder what made him that way in the first place. As questions about her new relationship overwhelm her, so do thoughts of Atlas Corrigan—her first love and a link to the past she left behind. He was her kindred spirit, her protector. When Atlas suddenly reappears, everything Lily has built with Ryle is threatened.
Outlander, Diana Gabaldon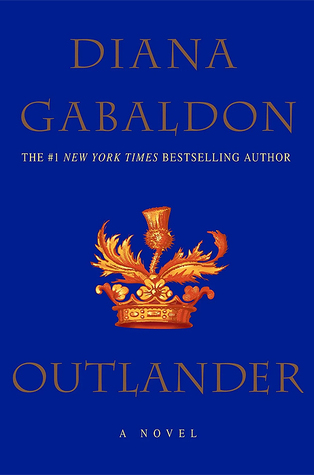 This book has a little bit of everything, so I always recommend it to everyone.
There is action, suspense, drama & of course romance.
This book is the first of 13 novels in the series. I stopped reading after book 6. Outlander is also now on TV & the tv series is surprisingly quite good!
Outlander, Diana Gabaldon's landmark novel of Scottish lore has captured the hearts of millions of readers around the world and catapulted her to the top of the New York Times best-seller list. Intrigue, danger and desire merge in this lush novel of loyalty and time travel. In 1945, Claire Randall, a former combat nurse, is back from the war and reunited with her husband on a second honeymoon. Their blissful reunion is shattered when she touches a boulder in one of the ancient stone ruins and is instantly transported to a Scotland torn by war and raiding border clans . in 1743. Will Claire find her way back to her own time, or is her destiny forever linked with Clan MacKenzie and the gallant James Fraser? Davina Porter"s lyrical narration will launch listeners into an exhilarating world of heroism, pulse-pounding adventure, and breathtaking romance as one woman is torn between past and present, passion and love.
Favourite Author for Beach Reads – Emilly Giffin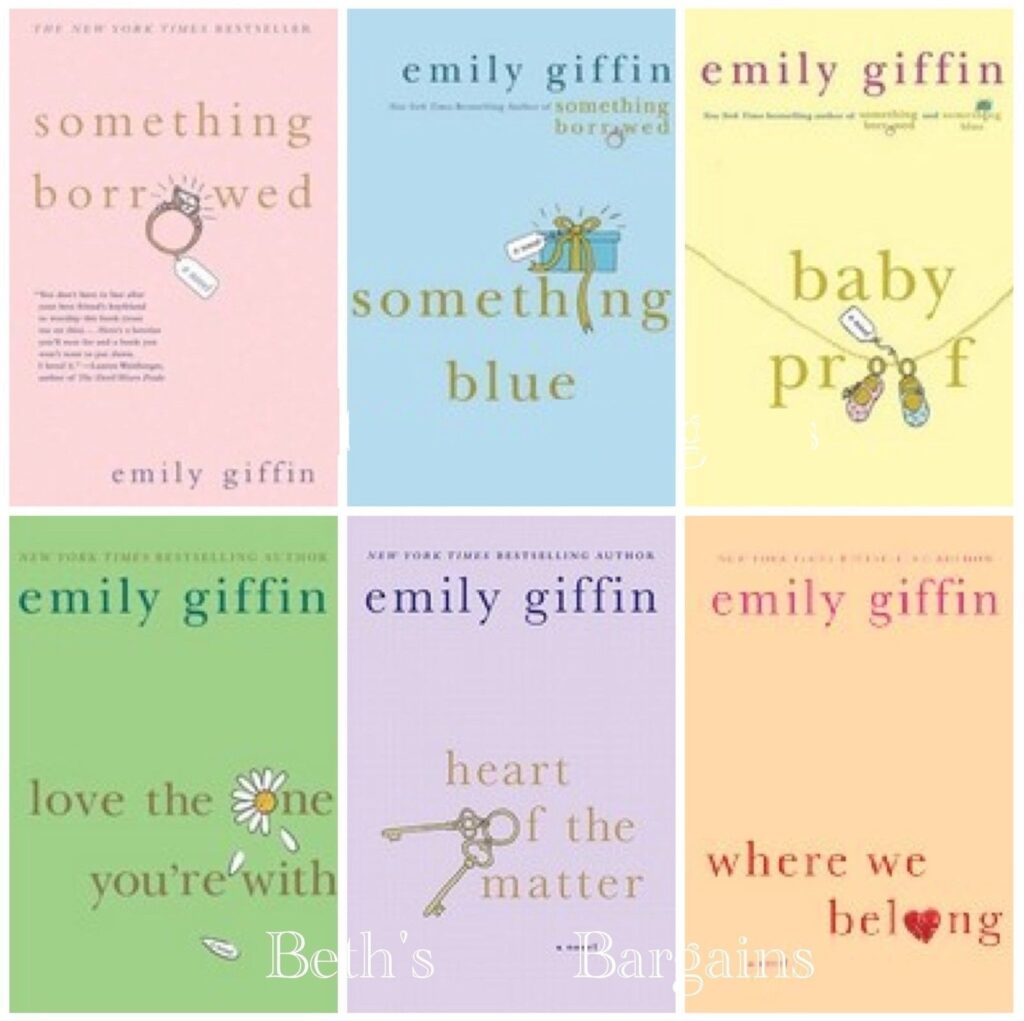 I've loved every book she has written! They are all easy "chick literature" sweet romance novels with beautiful characters.
The Undomestic Goddess, Sophie Kinsella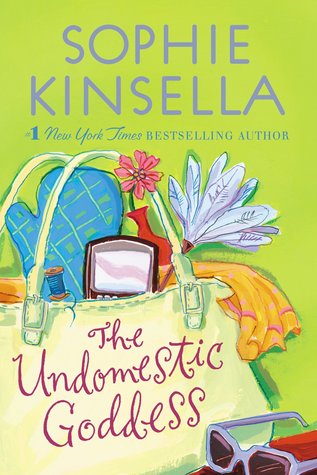 This book (and many of Sophie's earlier books) got me laughing out loud.
Workaholic attorney Samantha Sweeting has just done the unthinkable. She's made a mistake so huge, it'll wreck any chance of a partnership. Going into utter meltdown, she walks out of her London office, gets on a train, and ends up in the middle of nowhere. Asking for directions at a big, beautiful house, she's mistaken for an interviewee and finds herself being offered a job as housekeeper. Her employers have no idea they've hired a lawyer–and Samantha has no idea how to work the oven. She can't sew on a button, bake a potato, or get the #@%# ironing board to open. How she takes a deep breath and begins to cope–and finds love–is a story as delicious as the bread she learns to bake. But will her old life ever catch up with her? And if it does…will she want it back?
Becoming, Michelle Obama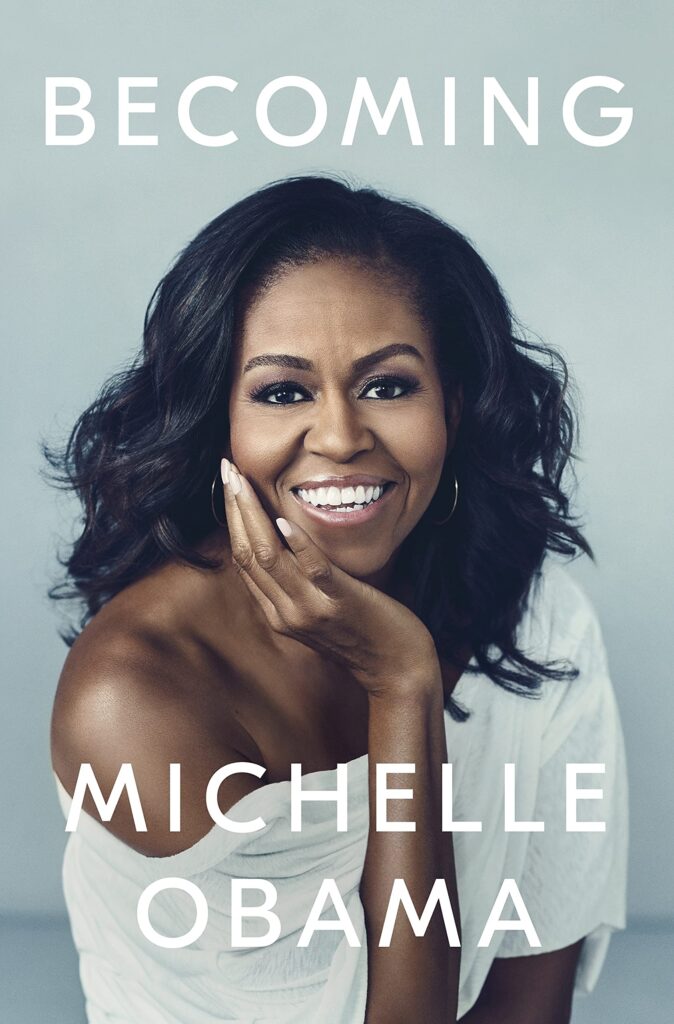 I truly enjoyed learning more about Michelle's life story & behind the scenes of the White House. It was very inspiring
In a life filled with meaning and accomplishment, Michelle Obama has emerged as one of the most iconic and compelling women of our era. As First Lady of the United States of America—the first African American to serve in that role—she helped create the most welcoming and inclusive White House in history, while also establishing herself as a powerful advocate for women and girls in the U.S. and around the world, dramatically changing the ways that families pursue healthier and more active lives, and standing with her husband as he led America through some of its most harrowing moments. Along the way, she showed us a few dance moves, crushed Carpool Karaoke, and raised two down-to-earth daughters under an unforgiving media glare. In her memoir, a work of deep reflection and mesmerizing storytelling, Michelle Obama invites readers into her world, chronicling the experiences that have shaped her—from her childhood on the South Side of Chicago to her years as an executive balancing the demands of motherhood and work, to her time spent at the world's most famous address. With unerring honesty and lively wit, she describes her triumphs and her disappointments, both public and private, telling her full story as she has lived it—in her own words and on her own terms. Warm, wise, and revelatory, Becoming is the deeply personal reckoning of a woman of soul and substance who has steadily defied expectations—and whose story inspires us to do the same.
Little Fires Everywhere, Celest Ng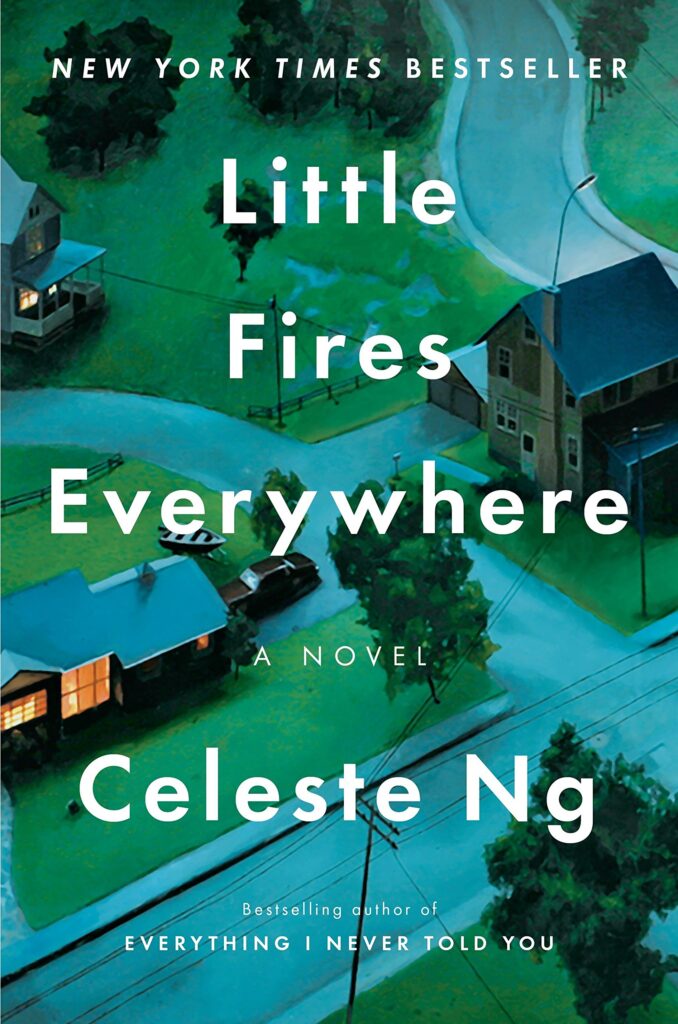 This book is Heather's Pick (indigo) & Reese's Book Club, it is also an original series on HULU.
Read the book THEN watch the series! Both were amazing
Such an amazing dramatic book that pulls at the heart strings, especially when it comes to the debate around an adopted child.
A riveting novel that traces the intertwined fates of the picture-perfect Richardson family and the enigmatic mother and daughter who upend their lives. In Shaker Heights, a placid, progressive suburb of Cleveland, everything is planned—from the layout of the winding roads, to the colors of the houses, to the successful lives its residents will go on to lead. And no one embodies this spirit more than Elena Richardson, whose guiding principle is playing by the rules. Enter Mia Warren—an enigmatic artist and single mother—who arrives in this idyllic bubble with her teenaged daughter Pearl, and rents a house from the Richardsons. Soon Mia and Pearl become more than tenants: all four Richardson children are drawn to the mother-daughter pair. But Mia carries with her a mysterious past and a disregard for the status quo that threatens to upend this carefully ordered community. When old family friends of the Richardsons attempt to adopt a Chinese-American baby, a custody battle erupts that dramatically divides the town—and puts Mia and Elena on opposing sides. Suspicious of Mia and her motives, Elena is determined to uncover the secrets in Mia's past. But her obsession will come at unexpected and devastating costs. Little Fires Everywhere explores the weight of secrets, the nature of art and identity, and the ferocious pull of motherhood—and the danger of believing that following the rules can avert disaster.
The Kite Runner, Khaled Hosseini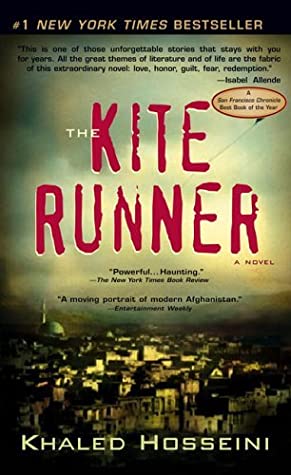 Khaled is an incredible author & I've enjoyed many of his books. The Kite Runner was so tragic and beautiful, a must read for everyone.
Amir and Hassan are childhood friends in the alleys and orchards of Kabul in the sunny days before the invasion of the Soviet army and Afghanistan's decent into fanaticism. Both motherless, they grow up as close as brothers, but their fates, they know, are to be different. Amir's father is a wealthy merchant; Hassan' s father is his manservant. Amir belongs to the ruling caste of Pashtuns, Hassan to the despised Hazaras.
This fragile idyll is broken by the mounting ethnic, religious, and political tensions that begin to tear Afghanistan apart. An unspeakable assault on Hassan by a gang of local boys tears the friends apart; Amir has witnessed his friend's torment but is too afraid to intercede. Plunged into self-loathing, Amir conspires to have Hassan and his father turned out of the household. When the Soviets invade Afghanistan, Amir and his father flee to San Francisco, leaving Hassan and his father to a pitiless fate. Only years later will Amir have an opportunity to redeem himself by returning to Afghanistan to begin to repay the debt long owed to the man who should have been his brother. Compelling, heartrending, and etched with details of a history never before told in fiction, The Kite Runner is a story of the ways in which we're damned by our moral failures, and of the extravagant cost of redemption.
Big Little Lies, Liane Moriarty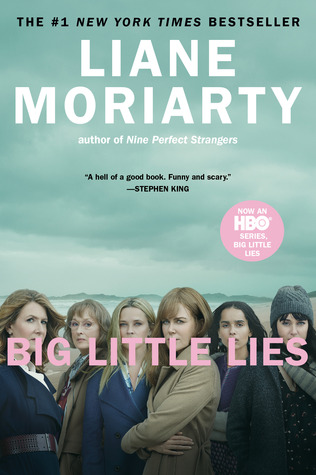 WOW, drama, drama, drama. Such a powerful story about what really happens behind closed doors.
This is another one of Reese's Book Club picks which then became a star studded emmy award winning HBO Series.
A murder…A tragic accident…Or just parents behaving badly? What's indisputable is that someone is dead. Madeline is a force to be reckoned with. She's funny, biting, and passionate; she remembers everything and forgives no one. Celeste is the kind of beautiful woman who makes the world stop and stare but she is paying a price for the illusion of perfection. New to town, single mom Jane is so young that another mother mistakes her for a nanny. She comes with a mysterious past and a sadness beyond her years. These three women are at different crossroads, but they will all wind up in the same shocking place. Big Little Lies is a brilliant take on ex-husbands and second wives, mothers and daughters, schoolyard scandal, and the little lies that can turn lethal.
Crazy Rich Asians, Kevin Kwan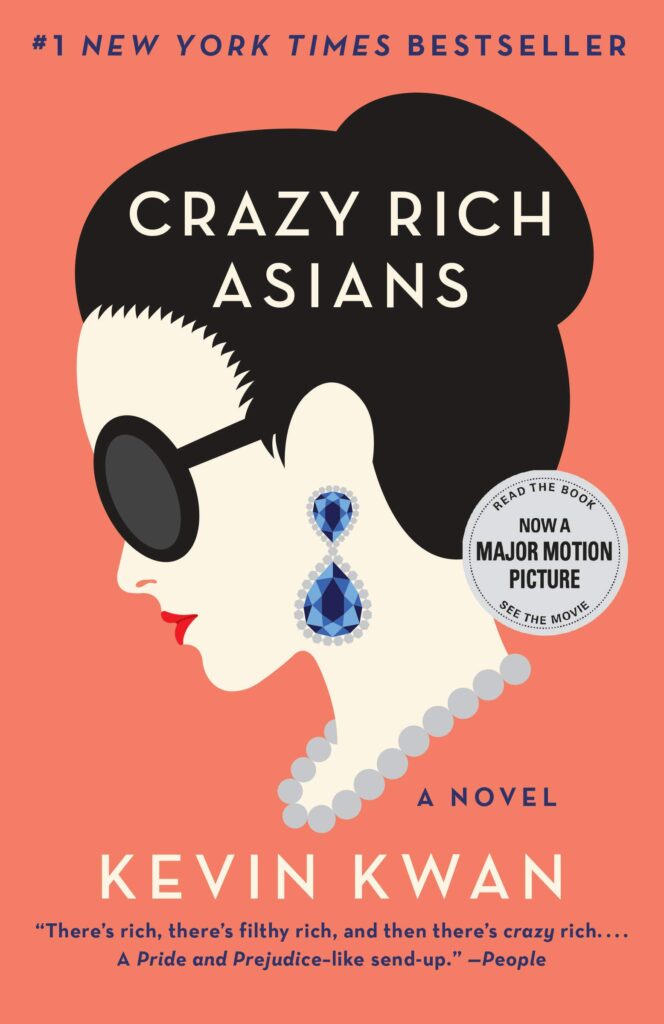 I loved this book, the series & the movie. (I literally cry every time at the wedding scene)
When Rachel Chu agrees to spend the summer in Singapore with her boyfriend, Nicholas Young, she envisions a humble family home, long drives to explore the island, and quality time with the man she might one day marry. What she doesn't know is that Nick's family home happens to look like a palace, that she'll ride in more private planes than cars, and that with one of Asia's most eligible bachelors on her arm, Rachel might as well have a target on her back. Initiated into a world of dynastic splendor beyond imagination, Rachel meets Astrid, the It Girl of Singapore society; Eddie, whose family practically lives in the pages of Hong Kong Tatler; and Eleanor, Nick's formidable mother, a woman who has very strong feelings about who her son should–and should not–marry. Uproarious, addictive, and filled with jaw-dropping opulence, Crazy Rich Asians is an insider's look at the Asian Jet Set, a perfect depiction of the clash between old money and new money, between Overseas Chinese and Mainland Chinese, and a fabulous novel about what it means to be young, in love, and gloriously, disgustingly rich.
My next read…
Dune, Frank Herbert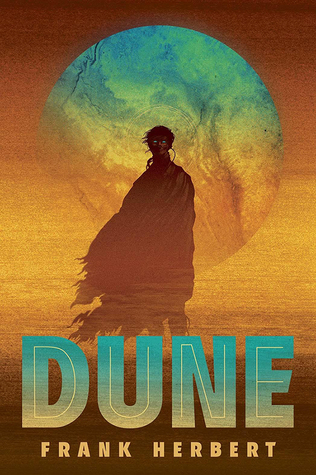 I became intrigued by this book due to the cult following it has.
It's now in theatres (finally we can go to the movies!) & it's creating quite a bit of buzz.
I've downloaded it & will read the book before we head to the theaters to watch it.
A mythic and emotionally charged hero's journey, Dune tells the story of Paul Atreides, a brilliant and gifted young man born into a great destiny beyond his understanding, who must travel to the most dangerous planet in the universe to ensure the future of his family and his people. As malevolent forces explode into conflict over the planet's exclusive supply of the most precious resource in existence—a commodity capable of unlocking humanity's greatest potential—only those who can conquer their fear will survive.