Our advantage lies in our passion for childcare and our enthusiasm to support others (especially women and moms). We do not want to just inspire people; we want to help them rise to their full potential.
Our aim in franchising is not global domination. We want to build a base of incredible franchisees, and then build on that foundation by adding more amazing entrepreneurs to the Little Kids family. Our goal is not accelerated growth, but rather striving for quality locations, overwhelming guidance, support, and encouragement. We want every Franchisee to feel absolutely supported.
Little Kids Daycare is Ontario based. Did you know each province has its own Ministry of Education with policies for childcare which vary? Who better to guide you and keep you up to date on relevant changes to our industry than someone who is based in the same province?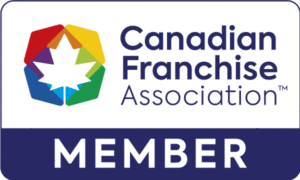 In depth training that includes online, in classroom, and hands on.
We help you apply for your Ministry license
We assist with complete construction of your center
Your center will be ready to open complete with furniture, supplies, toys, and accessories
Our continuing operational support will help ensure the success of your center
We will work with to find the best location for your center
 We have countless operations, health and safety, and other resources to assist in your day-to-day operation
Our team combines for decades of experience and a strong knowledge base to answer all of your questions
Our warm, loving, and inviting design will make staff, children, and families feel right at home.
Our centers are typically 5,500 square feet with an additional 3,500 square feet of an outdoor play area.
5,000 – 6,000 square feet plus 3,000-4,000 square feet of an outdoor play area