Little Kids Daycare Center Family
Planning weeknight dinner meals can be challenging, especially when it comes to quickly preparing meals that the whole family will enjoy. This year particularly, I'm ready for change. I don't know about everyone else, but I feel like I've cooked more in the last year than I ever thought possible. Right now, these family-friendly weeknight dinner meals are worth a try. These classic dinner recipes are all fresh and flavorful, simple and nourishing, and quick to throw together on any weeknight. These two dishes include soup and salad. Whether or not you're cooking for the whole family or just the kids, you're bound to find something that hits the spot for everyone. In today's society, there are many nights we struggle with finding the right dinner recipe and getting the whole family together. With that in mind, I have taken my top 2 family-friendly weeknight dinner recipes that will have everyone feeling happy and healthy when leaving the dinner table. Soups and salads are the ultimate family-friendly dinner meals. Check out this quick and easy homemade chicken noodle soup and salad recipe. It's a game-changer and the kids will love it!
Homemade Chicken Noodle Soup Recipe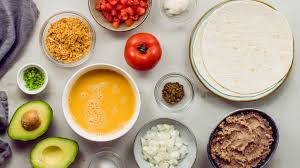 1. Set your stove to medium heat, in a large pot heat up the olive oil. Then add in the chopped onions, celery, and carrots until the onions are translucent. Then add in garlic and cook for 60 seconds.
2. Place the chicken stock and two bay leaves in the pot and boil over high heat. Reduce heat to medium and cook for about 15 minutes.
3. Place the chicken, egg noodles, parsley and salt and pepper into the pot. Boil on low until the noodles are tender and chicken is warm.
Chicken Caesar Salad Recipe
1. In a blender, add in all the ingredients for the salad dressing listed above and blend on high
2. Prepare the chicken and season it with salt and pepper in a skillet for 6-8 minutes until golden brown.
3. Toss the chopped lettuce in a large bowl. Add the dressing, croutons, and shaved parmesan. Then before serving place the salad in individual bowls then add each sliced chicken breast on top and drizzle with extra dressing.
I hope you enjoy these fresh and favourable family-friendly weeknight dinner meals! If you ever feel like you need to take a break from the kitchen why not eat local and try out these local restaurants listed below. Local Restaurants: 1. Peppino's Oven (Italian Restaurant) 2. Oliver's Steakhouse (steak and seafood) 3. Colossus Greek Taverna (Mediterranean Greek) 4. Cynthia's Chinese Restaurant (Chinese Cuisine) Thank you, Nicole K, RECE Senior Preschool Educator, Little Kids Daycare Center